The incident happened in Uttarakhand where a couple, allegedly a Muslim guy and a Hindu girl, had met in a temple in Girija village where they were caught by the people, who began to beat the man.
This is what one of mob shouted
We will chop him to pieces. You are a Hindu and roaming around with a Mulsim man. I will chop you too.
he group shut the gate of the temple and began hitting the man.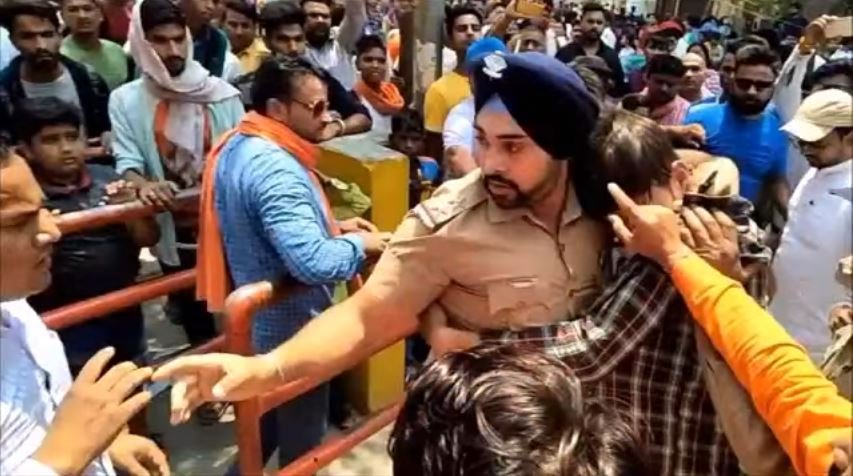 Just then, Sub-Inspector Gagandeep Singh, who was present at the spot, quickly jumped to his protection and warned everyone against beating him anymore.
While holding the young man close to himself, the police officer warded off the crowd who visibly seemed agitated with an intention to harm the man.
All this while, the police officer didn't let go of the man and kept the angry protestors at a bay. The crowd then began chanting anti-police slogans.
The police, later on, called the families of the girl and the man and handed them over to their respective parents.
Twitter was all praises for the officer for his brave and praiseworthy act.
Here is the video :
Badlega India team is proud of this brave officer and wishes him a great future.